This presentation. "Building Your Online Professional Persona" is for the Worcester State Center for Teaching and Learning Winter Institute, January 11, 2011. Repeated for the CTL on 2/22/11, 3/9/11, during the WSU Summer Faculty Institute in May 2011, and as needed in the 2011-2012 academic year.
ADDITIONAL RESOURCES
Academics  with strong online personas – examples from the humanities
Programs and Resources I Mentioned in the Talk:
Higher Ed Social Networking: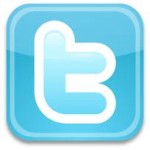 TWITTER – Just Starting?
Try following…
Any and all from my public list of "Must Follows" for new higher ed Twitter users
Further Reading:
§ Roger Whitson, "The Ins and Outs of a Professional Academic Website," The Professor Is In, 2/7/12.
§ Miriam Posner, Brian Croxall, and Steward Varner, "Creating Your Web Presence: A Primer for Academics," ProfHacker, 2/14/11, http://chronicle.com/blogs/profhacker/creating-your-web-presence-a-primer-for-academics/30458
§ The Sociological Imagination, "Creating a Successful Online Presence" (a Prezi) 7 March 2012 http://sociologicalimagination.org/archives/8370
§ Katy Meyers, "Manage Your Digital Identity," GradHacker, 3/19/13 http://www.insidehighered.com/blogs/gradhacker/manage-your-digital-identity
§ Eric Stoller, "Blogging at yourname[dot]com" Inside Higher Ed's Blog U, 1/23/11 http://www.insidehighered.com/blogs/student_affairs_and_technology/blogging_at_yourname_dot_com_satech
§  Nate Kreuter, "Professional Presence on the Interwebs," 3×3 in Cullowhee, 10/11/10 http://www.natekreuter.net/archives/450
§  Chronicle of Higher Education Forum topic, 10/3/10 "How Does One Establish a (Professional) Online Presence?" http://chronicle.com/forums/index.php?topic=72469.0
§  Chronicle of Higher Education, Dean Dad: Ask the Administrator, 8/6/09, "Social Media and Academic Careers" http://bit.ly/4IeZp
§  Jenica P. Rogers, "Speakers Notes, IOLUG Presentation 11/13/09: Yes, You Are Speaking in Public: Some Implications of Building a Personal and Professional Online Presence, " Attempting Elegance http://www.attemptingelegance.com/?p=652
§  Jason Fitzpatrick, "Establish and Maintain Your Online Identity," LifeHacker Australia, 5/6/10 http://www.lifehacker.com.au/2010/05/establish-and-maintain-your-online-identity/
§  Dave Parry, "Be Online or Be Irrelevant," AcademHack blog, 1/11/10 http://academhack.outsidethetext.com/home/2010/be-online-or-be-irrelevant/
§  Jason B. Jones, "Your Digital Calling Card: About.Me," ProfHacker blog, 11/19/10 http://chronicle.com/blogs/profhacker/your-digital-calling-card-about-me/28755
§  Donald E. Hall, The Academic Self: An Owner's Manual (Ohio State U Press, 2002).
§  Ernesto Priego, "Your Brain on Computers: Some Notes on Twitter as an Open Research Community," HASTAC (Humanities, Arts, Science and Technology Advanced Collaborative) Blog, 11/29/10, http://www.hastac.org/blogs/ernesto-priego/your-brain-computers-some-notes-twitter-open-research-community"
§ Phil Agre, "Networking on the Network," UCLA Department of Information Studies, 2002.
§ Dan Schawbel, "5 Reasons Why Your Online Presence will Replace Your Resume in 10 Years," Forbes, 21 February 2011, http://blogs.forbes.com/danschawbel/2011/02/21/5-reasons-why-your-online-presence-will-replace-your-resume-in-10-years/.
§ Dan Cohen, "The Ivory Tower and the Open Web," Video of a plenary talk at the Coalition for Networked Information, Washington DC, December 2010.