by Prof. Hangen - March 5th, 2013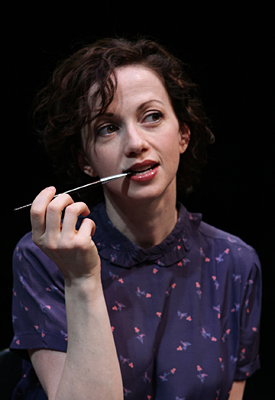 I mentioned "radium girls" in class – here are a couple of links for more information.
Alan Bellows, "Undark and the Radium Girls," Damn Interesting #241
Deborah Blum, "The Radium Girls," Speakeasy Science 24 March 2011
There's also a play based on their experiences, "These Shining Lives" (the photo is from a recent Minnesota production of the show).
See also this eyepopping post for more on the early 20th century fascination with radium and radiation in advertising and product names.